The arbitrage pricing theory (APT) is an economic model for determining the price of an asset based on a linear function of projected return and other macroeconomic variables related to its risks.
Stephen Ross developed the APT as an option to the capital asset pricing model for the first time in 1976. (CAPM). It is a helpful tool for value investors to employ when examining portfolios to find assets that might be momentarily mispriced.
Arbitrage pricing theory formula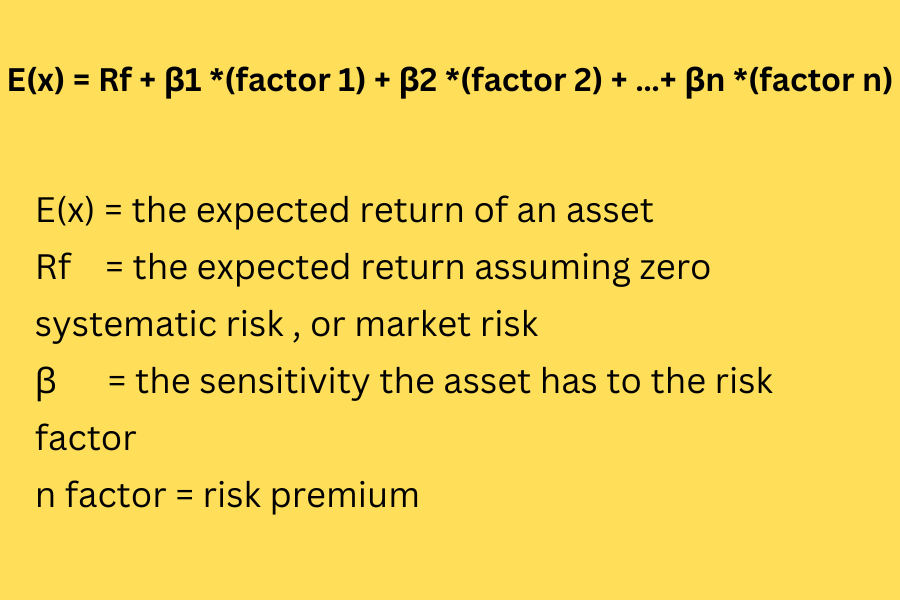 Arbitrage pricing theory assumptions (APT)
Asset returns can be explained by using systemic variables.
There are no arbitrage opportunities in well-diversified portfolios.
Arbitrage is the practice of purchasing an item on the less costly marketplace while also selling it on the more expensive market in order to profit without taking any risks.
Investors can remove certain risks from their investments by utilizing diversity.